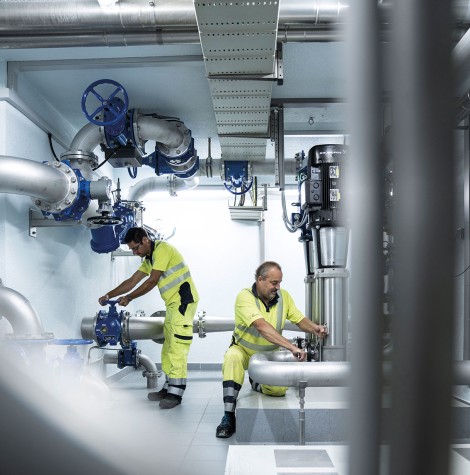 High availability
Municipalities are responsible for the infrastructure in cities and local communities. If it is a case of new developments, water supply renovations, infrastructure construction or on-call services for emergencies such as burst water pipes, we are your reliable local partner. We are a solution-providing wholesaler with locations throughout Switzerland. Our wide range includes specific products and solutions in:
Reinforcements
Steel
Civil engineering
Gas and water supply
Fastener and fixing technology
Tools and machines
Occupational safety
Operating equipment.
Our efficient digital solutions such as our E-Shops and our electronic warehouse management systems offer additional benefits to municipal workshops.